2
6+
YEARS EXPERIENCE
*Crafting beautiful brands and websites.
Contact me
for more servies.
From beginning ideas to individual integrity, rich identity from the line
on the paper to final projects.
YEARS EXPERIENCE
*Crafting beautiful brands and websites.
Contact me
for more servies.
Development
Proficient in building websites using HTML, CSS, Sass, Bootstrap, Material Ui, Media Queries, JavaScript, jQuery, React, and WordPress that follow W3C Web Standards.
Compatibility
Experience in building responsive Websites using media queries and browser-compatible websites that look good on desktops and mobile devices.
Optimization
Experience in increasing performance and decreasing load time of websites by using tools like Grunt or WebPack to combine multiple files into one minified file which reduces the number of requests made.
Version Control
Experience in using version control tools like Git, Reviewing merge requests before making them merged into master branch, Resolving local/remote conflicts during code push, etc.
3
Achievements
I've been fortunate to work with and for people from some
amazing organizations.
17
Partners worldwide, as well as designers, developers and marketers.
200+
Project completed and delivery on worldwide with more 14 countries.
80+
Happy Clients worldwide at present.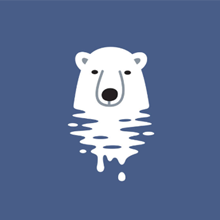 4
Feb-2021 - Mar-2022
Restore Hyper Wellness
Austin, Texas, United States
Frontend Developer (React.js, Apollo GraphQL, Material UI)
Architecting and defining the Front-end framework to solve complex designs and interactions that reflect the creative and art direction provided.
Oct-2018 - Nov-2020
Phoenix Technologies
Karāchi, Sindh, Pakistan
Frontend Developer (HTML5, CSS3, BOOTSTRAP 3/4, Javascript/Jquery, WordPress)
Proven record of leading and managing a wide variety of design and development projects in team and independent situations.
Jan-2017 - Sep-2018
AppBakerz Pvt Ltd.
Karāchi, Sindh, Pakistan
Frontend Developer (HTML5, CSS3, BOOTSTRAP 3/4, Javascript/Jquery)
Developing and implementing highly responsive user interface screens.
5
"During my time working with Muhammad, he was arguably the most skilled and hardworking Frontend/User Interface Developer on our team. Muhammad was exceptional working under pressure and with limited requirements. Muhammad provided our team and myself with a wealth of knowledge and made us all better Software Engineers overall. He is an incredible asset in any organization/team he is on. "
Soon, there will be many more!
6
Let's grab a coffee and jump on conversation
chat with me.